Testimonials & Success Stories
from Luca's clients and students
Luca doesn't help you with coping mechanisms, he actually teaches you how to remove the source…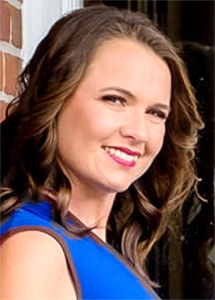 "My name is Laura May with Highest Point Coaching. I'm coming to you today with a testimonial for Luca. Luca and I met just about a almost a year ago, and when I had met him, I did quite a bit of research on his work and what he was.
I was so impressed to see so many video testimonials along the way. Um, you can look him up online and see some of his work over the years, but what I experienced was something so much more. You see, throughout the years I had suffered things like PTs d from an old car accident that I was in, that many of you know about, and also, Things like a random fear of heights that showed up when I was 18 years old.
What I learned about Luca is he doesn't help you with coping mechanisms to overcome ptsd. He actually teaches you how to go back in that moment and actually remove it by looking at the source and making you realize that there is no sense in having that fear any longer. I would highly recommend him to all of my friends.
And as a matter of fact, that every time I hire an employee, employee, I send them over to Luca. Great for referrals for Luca would be teams and also veterans. If you know those individuals, go ahead and send them Luca's way because he can help them to improve their quality of life. Thanks you guys for tuning in." Laura May – Highest Point Coaching
Luca Bosurgi has changed my life - In 3 short weeks Luca successfully helped me become aware of and eliminate co-dependency from my life. I can't thank Luca enough for all he has done for me. If you are struggling with co-dependency, lack of self esteem, addiction, etc. make an appointment to see Luca ASAP. You owe it to yourself, after all, this is your one shot to live a full and beautiful life. Eliminate behaviors that are not conducive to that end result. - Steve White
Great powerful insight - Luca taught me learn how to strengthen myself indefinitely. I have retrained my brain to be confident, clear, fearless and successful. The relationships in my life have become more rewarding and loving. In a very short time, I see my outlook improving and more of my energy happily spent on fulfilling my true purpose. O.
After going to therapy and taking numerous workshops on every topic from happiness, authenticity and forgiveness, it only started to click for me when I went to see Luca. His approach is intuitive, direct, yet gentle and he truly cares about his clients and their progress. I love Luca and am so grateful for his help. He's truly changed my life and has given me the tools to manage my mind effectively and lovingly. If you're curious at all or ready to make a change, call him. He's the best! Sofia
I am so glad I found Luca!I am a recovering alcoholic that, at the time, was three months recovered when I went into Mr. Bosurgi's office.I was struggling with an overwhelming desire for relapse and a friend of mine provided me an immediate referral.All I can say is that right from the beginning I was made to feel so at ease and good about myself.It's as if he intuitively knew exactly how to assist me based on MY personality.I can also attest to his unique and powerful methods.The therapy he provided satiated my desires and once again brought me down from my addiction.
Now, after having quite a few sessions with Luca, I can say without reservation that I've never been farther from my addiction.At one point I just knew that I would lose everything again because the urge was too strong against sobriety.Now, with this wonderful man's help, I not only have my life back, but I have the tools necessary for making sure it stays that way.
If anyone has similar struggles with alcoholism or addiction, I implore you to visit Luca Bosurgi too.I can attest from personal experience that not only can he help you; he will also provide you with the power to actually help yourself. - Alex S.
I can't quite explain the transformation my life life has undergone. 6 months ago my life had gone though radical changes. My son left for college, divorce, losing our family home, ect. I felt depressed, lonely & hopeless. A dear friend told me about Luca Bosurgi, and when I met him, he was warm and positive. I started seeing the possibilities of my life. I am now so excited to put my feet on the floor in the morning and know that life is here for my enjoyment & learning. Thank you - Wendy
I'm a divorced mother of 3 young kids. My long life depression and negative thoughts destroyed my marriage and started influencing my children. When 4 months ago I decided to act upon, a good friend recommended Luca Bosurgi. I was afraid to allow someone to mess with my mind, but my life was becoming unsustainable and I decided to give it a shot. Luca's highly intuitive and interactive approach as well as his kind method of therapy made me immediately comfortable. I only could afford 10 sessions, but already after the 4th sessions I discovered happiness for the first time in my life. Now I'm a new woman, looking at the past with a smile, strong and immensely positive and happy. Luca has changed my life to a wonderful path of joy and success, I wish I met him before. - Olivia N.
Luca Bosurgi is an amazingly powerful person and that clearly translates into his work. I have seen and worked with many healers, including shamans and energy and spiritual healers, Luca is the most insightful and intuitive I have met. His sessions were beautiful journeys, where I found my inner child and healed old wounds that I hadn't been able to heal until now. I can't recommend him enough. - Helen B.
I have gone to weekly therapy for years and although I believe it was beneficial, there was a significant life issue I could not find resolution to. I found Luca Bosurgi online and contacted him along with two other Santa Monica Hypnotherapists. After speaking to all three, I chose to take advantage of his free consultation. I am VERY pleased with the entire process. He is skilled at teasing out the identifiable issues and reframes them into what I consider to be very loving and peaceful concepts during hypnotherapy. After five and a half years of struggling (no exaggeration- it was not pretty), I have found acceptance and understanding. I credit my work with him because I had tried so many other methods and none brought the closure I have experienced.- Lauren M.
Luca has help me transform my life. His genius and intuition, his knowledge and experience, his humanity and his love for his work make him the perfect choice for who's ready to get rid of their limitations and live life at its full potential. CognitiveOS Hypnosis simply works! Thank you Luca! L.F.
Life-altering and revolutionary therapy - Luca Bosurgi's system is simple, quick, profound, and life-altering. It succeeds where conventional therapy fails, by identifying and permanently clearing the source cause of spiritual blockages, instead of just treating symptoms. And Bosurgi's program creates this change in only 10 sessions. This system is nothing less than revolutionary. R.O.
I highly recommend Luca. After almost nine months in the hospital, I was diagnosed with rheumatoid arthritis, which forced me to stop my job as a dancer and dance instructor. Mentally I was a wreck and since I've been seeing Luca, my life has changes.
He's guided me through the change and I was able to adapt my new life to my new physical condition. I love that he is very intense and direct in his approach. I am extremely grateful and I couldn't thank him enough for the way he has helped me in the past few months. He really made my therapy working for me. - Saba S.
Luca is a kind, strong, intuitive and exceptional person. Working with him has been a great exciting trip to the real me, in which I'm discovering the endless possibilities of our life experience and the joy with which we can explore them! I wholeheartedly recommend him to anyone who's looking forward to having a great time on this planet! Grazie Luca. L.F.
I thought I could handle stress well, I was dealing with it on a regular basis living in NYC. Then one day out of the blue sitting in a classroom I had a major panic attack, that lead to more attacks and eventually to what I feel was a complete breakdown. I couldn't leave my house, hold a conversation, I didn't feel right in my own body and lost tons of weight. I was basically terrified of everything. A very good friend of mine in LA recommended Luca to me, she knew I was not well and at this point I was desperate, Drs were no help. I flew out to LA and started therapy with Luca about a month later. First off Luca Bosurgi is brilliant, he has such a great aura about him, he is very compassionate and listened to me intently. I was skeptical and a little afraid of hypnotherapy at first because I didn't know what to expect, but my experience after the first session changed my outlook completely. The best way I can describe my experience is that its like a blossoming, old layers peel off in a very subtle way and you begin to feel better and more at peace. Luca would ask me what I wanted to work on in each session, as the layers started to unfold and I could dig deeper I learned so much about myself. I didn't realize what a hole I'd dug, that I was living my life half asleep in denial. Luca was the hand that lifted me out of that hole. I could go on and on about my experience, but I will leave it at this; I've not had one panic attack in a year, I no longer procrastinate (that was one of the things I realized I do) I've got more done is the past 12 months than I have in 15 years and graduated with honors. Its pretty amazing really, I'm eternally grateful. Louise W
I battled with eating disorders for over 8 years . Luca Bosurgi cleared it within the first 5 weeks of CognitiveOS therapy. Further work on a weekly basis has transformed me in the balanced, happy and highly successful woman that I am today. I highly recommend him. - Carol B.
I can't begin to say how much Luca Bosurgi has helped me. I had major post partum depression and had been to all kinds of therapies and taken medication that helped only for a short period of time. Going to Luca was the best thing that could have ever happen to me. He not just helped me get over my depression but showed me and helped me get rid of all my past (and present) issues that were causing it. He's kind, genuine and a real professional. I highly recommend this life changing experience. It made me a healthy soul and much better person. Helena.
It has been two weeks since my time with Luca Bosurgi, and I can see clearly that my life has begun to transform . Our sessions have allowed me to finally implement crucial changes that I had been trying to make for years, in vain. I came to Luca at a time when I felt trapped by repeating patterns, and Luca helped me see a pathway to a different (and better) part of my life. Luca's energy and wisdom are palpable, and I could feel that this would be a profound and life-changing experience within minutes of being in his presence. Luca has a unique ability to guide people toward tapping into the tools we keep buried deep inside ourselves, and to help us realize and live our potential. I had not found a way to do this on my own, but Luca was able to bridge the gap. I live in San Francisco, but I know that it will be more than worthwhile to take time off work and to fly to Los Angeles for more incredible, healing sessions with Luca. I recommend this wholeheartedly to anyone feeling lost, stuck, or otherwise unhappy in their life. - A.P.
I wish to recommend Luca. He is caring, empathetic and deeply intuitive. My sessions with him had a profound impact on deep-seated issues which had troubled me for years. - Vanda Green
I've been in therapy for over 10 years with poor results , therefore when I started CognitiveOS Hypnosis® I was doubtful and hopeless. In terms of a few weeks of therapy, Luca Bosurgi cleared my childhood traumas allowing me to trust and love myself. This brought me wonderful gifts of love and success… I can't thank him enough. - Kevin S.
Luca Bosurgi has ended my pains. I battled with anxiety and fears for over thirty years and I tried every possible solution on Earth, obtaining only poor and temporary improvements. Luca with his Bosurgi Method in just a couple of month ended the constant tidiness in my chest produced by anxiety and fears, and offered me a new life. This is now reflecting dramatically in my work and in my personal relationships, I can't believe is true, and I'm scared that will end soon, but so far so good! Thank you Luca!!! - Janase C.
Luca Bosurgi is a powerful master. When I met him over 20 years ago in Spain he healed my wounds and redirected my life. Since then I witnessed Luca performing numerous miracles. I'm honored to have him as a friend and teacher. -Olivier DeCoop
Luca's methods are highly effective and totally unique (because he has spent decades developing them – and it shows). For now, Luca is the only person who does this type of work in the whole world. I feel deeply blessed to have met him and worked with him. -Rebecca
Words are not enough to describe how highly I think of Luca Bosurgi and the services he offers. I think that everyone can benefit from working with him - no matter what current or past issues you are trying to resolve. Luca has the most incredible insight and intuition when it comes to the human mind, and he uses those gifts to help his patients heal and change their lives. Seeing Luca is a gift that keeps on giving - long after your session is over, you are still developing and expanding on the insights that you have gained into yourself and the issues you are dealing with. Luca helps people to unlock the power that lies deep within us, yet so many of us do not know how to access it. He is incredibly wise, kind, compassionate and inspiring. Every moment spent in his presence is worth its weight in gold. If it is transformation, healing and peace that you seek - there is no better way to accomplish it than by working with Luca. I feel so grateful to life for putting me on the path that led to Luca and allowed me to spend time working on my issues with him. It has been one of the most rewarding experiences of my life. Aylona P.
Luca Bosurgi has helped me overcome many past hurts in my primary relationships and other relationships. I come from a dysfunctional background, and had been doing inner work and group therapy for about 8 months before seeing Luca Bosurgi. I believe fate led me to Bosurgi and his practice. I had an awareness at the time of things I wanted to change and I was ready for the change. In only 2 weeks time, I began to feel drastic changes in the way I perceived people and myself. Fear was beginning to leave me, and I was feeling like I had a 'core'--a sense of self that was buried in pain and fear began to emerge. In further sessions, we worked on other issues related to forgiveness and self-confidence. I have done hypnosis before, and I have not seen such drastic personal changes like this until seeing Bosurgi. I highly recommend him. - Joy L.
I've tried several of things in the past and nothing really helped with my issue. I tried Therapy and reading the self help books, trying different things, but I learned that was all just trying to sand the surface. My first visit to Luca was a bit nerve wrecking, because I thought to myself this is probably going to be another something that will keep me at bay. After the first session I felt a difference and as weeks passed on I felt more confident, happier, and all the anxiety I felt in the past is now love and strength! He helped me work through a lot of things that happened to me in the past and all of a sudden I felt this excitement for life!!! I never imagined in my wildest dreams it would get this good and it keeps getting better day by day. After trying so many things I thought I was at the end of it all, but working with him has truly been a miracle. He brought me back to MYSELF, who I truly am and I saw proof along the way. He's very kind, caring, and honestly just a great person to even just talk. I can't recommend him enough! You'll get more then you ever asked for and be happier and content then you'd ever dream. I've heard his students are great too. Morgan V.
I am 21, and had suffered from Paruresis, a social anxiety disorder for over 5 years, not being able to pee in public places. The problem had escalated to a level where I couldn't pee in the privacy of my own home. I was in a constant state of discomfort, and feared I had to deal with this problem for the rest of my life. Looking for answers or a cure, I hit the internet. Only to find support groups of people who were DEALING with the problem, with no real cures available anywhere. I went to Luca Bosurgi for my first session with a full bladder I couldn't empty. Right after our first session, I was able to pee. After 4 sessions, I am COMPLETELY cured, being able to pee freely wherever I desire. LUCA has SAVED MY LIFE & SANITY. THANKYOU SO MUCH LUCA! -Adam Z.
Luca Bosurgi is far more than a hypnotherapist. Over the last seven months he has facilitated major personal transformations in myself and no fewer than EIGHT of my close friends and family. Each of us was blown away at the effectiveness of the treatment (which addressed, among others, anxiety, depression, loneliness, low self-esteem, anger, and lack of focus.) Results way exceeded expectation, as the effects of strengthening myself had a ripple effect on my marriage and my family, and we are enjoying the 'new normal' now six months later. Best investment I could have made. Erin V.
My Experience with Luca Bosurgi and the Bosurgi Method. Despite a lifetime spent in psychotherapy and other more exotic healing modalities – in addition to years devoted to spiritual development and the study of Spiritual Psychology – I still felt like Humpty Dumpty after the Fall. I'd definitely had an 'awakening' experience (or two, or three, or four or more). But my psyche was still sometimes a gooey mess. And it seemed like I was walking on eggshells almost all of the time. I finally reached a point when I no longer believed that things would ever become substantially better for me. Then, I met Luca Bosurgi and experienced about a dozen sessions with him (3 x week for a month) during which he applied the extraordinary methodology he developed for normalizing the mind. When we were complete, I put the Bosurgi Method to the Acid Test by going up north for an extended visit with my family. Ram Dass is quoted as saying, "If you think you're enlightened, go home for the Holidays." In the past, my sense of 'okay-ness' usually cracked after only three or four days with my nearest and dearest. But this time – rather than falling back into old patterns of pain – I went through a variety of formerly triggering experiences with what can only be described as an almost imperturbable equanimity. I can now say, unequivocally, that I am truly Free at Last of the psychic debris that had clung like gum to the soles of my shoes and kept me stuck in self-defeating patterns – no matter how hard I tried or how aware I became. Yes, there's always room for refining improvements. But these are so much easier to accomplish now that I'm no longer working against a lifetime of resistance and the inertia of well-entrenched bad habits. Those who know me well know how truly miraculous this is! In fact, some are even coming from distant places to have their own sessions with Luca. As one who has had the good fortune of knowing some truly extraordinary people, I can assert with conviction that Luca is a genuine master. And he has developed a healing modality that consistently performs at a level that many claim to do but few – in any – deliver. If you are weary of slow and incremental change, and would like to get free to be who you really are in the best of times and worst of times, be kind to yourself and take an initial consultation with Luca. -Laurel Airica
* Testimonial Disclaimer
---
In accordance with the FTC guide lines concerning use of endorsements and testimonials in web-sites, please be aware of the following:
Testimonials appearing on this site are actually received via text, audio or video submission. They are individual experiences, reflecting real life experiences of those who have used our services in some way or another. However, they are individual results and results do vary. We do not claim that they are typical results that clients will generally achieve. The testimonials are not necessarily representative of all of those who will use our services.
The testimonials displayed (text, audio and/or video) are given verbatim except for correction of grammatical or typing errors. Some have been shortened. In other words, not the whole message received by the testimonial writer is displayed, when it seemed lengthy or not the whole testimonial seemed relevant for the general public.
Luca Bosurgi is not responsible for any of the opinions or comments posted to our site. The Luca Bosurgi-Mind Fitness Inc. web-site is not a forum for testimonials, however provides testimonials as a means for customers to share their experiences. To prevent against abuse, all testimonials appear after they have been reviewed by Luca Bosurgi. Luca Bosurgi does not share the opinions, views or commentary of any testimonials on this site, and are strictly the views of the reviewer.
Additionally, these testimonials are not intended to make claims that these service can be used to diagnose, treat, cure, mitigate or prevent any disease. These claims have not been clinically proven or evaluated by the FDA.
Luca Bosurgi
7369 Spring Hill Drive, Spring Hill, FL-34606 - (424) 253-4554 - luca@mindfitnessinc.com
"The miracle extends without your help, but you are needed that it can begin. Accept the miracle of healing, and it will go forth because of what it is. It is its nature to extend itself the instant it is born."
-A Course in Miracles