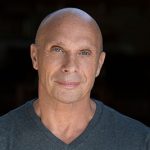 Bosurgi Mind Fitness Method™, Cognitive Guided Meditations™ (CGM), Mind & Life Coaching.
Mind researcher and trainer, anxiety specialist, author and visionary speaker, Luca Bosurgi is the creator of the Bosurgi Mind Fitness Method™ and of the groundbreaking mind training programs the Cognitive Guided Meditations™ (CGM). He is also the founder and CEO of the Mind Fitness Lab Corp. and Mind Fitness Space Inc.
Luca Bosurgi was born in Rome, Italy, to a Christian Italian family descendant of the Marquis Bosurgi with 1,200 history rich in art, engineering and enterprise. In the early 1890, Luca's grandfather invented concentrated orange juice, establishing himself as one of the first Italian Industrialists.
Luca's history is an eclectic mix of experiences that meshes perfectly with his passion to increase human happiness and self-reliance. At an early age, Luca began receiving extensive spiritual teachings from a channeled holy master. By the time he was becoming an adult, Luca had acquired groundbreaking knowledge about the meaning of life, the spirit-mind hierarchy, the mechanics of the mind and how it relates to mankind's journey of spiritual evolution.
Luca studied Business & Law at the University Bocconi in Milan. At 23, he was called on to rescue his family company, Sanderson & Sons in Messina, Sicily. In three years, Luca saved 1,500 jobs and secured the continued production of approximately 25,000 citrus farmers.
This experience launched Luca into his first career, companies turnaround and then investment banking. At 28, Luca established his investment portfolio in Luxemburg with offices in London and New York. His company focused on portfolio management, VC investments and M&A.
In the 2005, after more than two decades of sharing his life between his healing mission and the world of banking, he sold his business and moved to Los Angeles to establish his Bosurgi Mind Fitness School and Los Angeles practice.
This began Luca's 16-year-long journey towards perfecting the Bosurgi Mind Fitness Method™ and the Cognitive Guided Meditations™ (CGM) programs, improving his success rate from the initial 65% to more than 95% in the last several years. Today, thousands of people have experienced the Bosurgi Mind Fitness methodology, not only with Luca, but also with the healers that he has trained.
In 2015, following his vision to create a higher performing, emotionally independent and happy world, Luca founded Mind Fitness Lab, a portfolio company established to invest, develop and distribute disruptive mind solutions. The Bosurgi Mind Fitness™ Virtual Reality was the first product developed and distributed by the Mind Fitness Lab Corporation.
Additionally, Luca is also highly trained in ancient combat and martial arts (black belt in judo and karate) and initiated in Western and Eastern mind-body disciplines.
Luca consistently seeks effective ways to impart greater balance and healing to those in need. He discovered the power of Clinical Hypnosis in the early 1990's in London. He was individually trained by Michael Joseph, Founder and President of the British Society of Clinical Hypnosis and publisher of the European Journal of Clinical Hypnosis.
Michael Joseph teaching, combined with his comprehensive knowledge of computer and digital science, metaphysics, psychology, and ancient mind/spirit teaching and healing techniques, became the foundation of Luca's new form of mind training, the Cognitive Guided Meditations ™ (CGM) and the Bosurgi Mind Fitness™ programs.
In October 2020, Luca published Captain You a course in Emotional Self-Reliance available on Amazon. A book the recaps the foundation of the Bosurgi Mind Fitness Method™
In November 2020 Luca relocated Mind Fitness Lab Corp. and his practice to Florida.
In May 2022, Luca establish Mind Fitness Inc., the worldwide first Mind Management and Emotional Self-Reliance School.  The first location in Spring Hill is now open, training group of students in person and via Zoom. More locations will follow soon!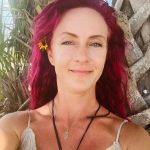 A health and wellness advocate for most of her life, at the age of 16, Angelica was the youngest intern to Dr. Barry Sears, inventor of the famous Zone diet. While in High School Angelica founded the Nutrition Club and introduced "Zone diet" meals into the high school's lunch menu. In the same period, she was awarded with the prestigious Lifetime Health and Fitness award. She graduated from Florida State University in 2009 majoring in Dietetics.
After graduation Angelica deepened her knowledge about dietary supplements working as customers consultant for over 8 years for General Nutrition Centers GNC. Later, Angelica worked seven years at a conference and retreat center in Colorado. Her guests' counselor position, as well as her daily practice with some of the renowned spiritual and naturopathic healers, allowed Angelica to greatly deepen her practical knowledge about nutrition and natural spirit-mind-body healing.
Angelica specializes in nutritional needs and weight loss programs, combining proper tailor-made dieting programs with natural supplements and several modalities of sprit-mind-body balancing and healing. She is certified in Reiki and Bars Access Consciousness.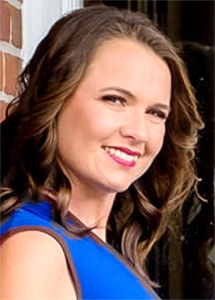 Laura is known as an energetic, fun and focused businesswoman. She believes in continuing education and staying immersed in knowledge. Her journey began in 2013 as the Director of Public Relations for a local chiropractor. Over nearly a decade, she mastered 5 styles of marketing, resulting in a record-breaking new patient average. These styles spanned Pasco, Hernando, and Citrus counties. Today she is the Marketing Mastermind at Highest Point Coaching where she strives to help her clients to set goals and implement strategies to get a return on their marketing time, energy, and budget. If you ask about Laura, what you'll hear is that she has a giving spirit, a cheery disposition, and always looks to help others to succeed. Laura enjoys engaging businesses and the community through speaking on personal and business development.
Laura believes in doing what you love and loving what you do! 
Certified Healing Sound Practioner
Musician, composer, director, performer and energy healing enthusiast, Nancy has dedicated her life, since the age of eight, to discover, experience and create music including sound vibrations able to encourage the innate healing of one's body, mind and spirit. Her quest to assist others in experiencing a higher and more divine/sacred self, has brought her to include sacred and inspirationally healing instruments. Nancy is now offering her powerful sound/vibrational integration methods through sound bath meditations and workshops.