ABOUT MIND FITNESS INC.
"Mind Fitness Inc. in Spring Hill is the first worldwide gym of the mind.
In our space you can access natural healing and training solutions to troubleshoot your mind, reduce or clear anxiety, stress, depression, addictions, PTSD and more, improve your efficiency, emotional self-reliance, confidence, wealth and success, and live a much more fulfilling and happier life.
We are looking forward to having you explore, experience and fully exploit the power of your beautiful mind.
OUR MISSION
"Our vision is to help create a community of psychologically independent, high-performing, and emotionally self-sufficient people. We have researched the mind for over three decades and identified the unfulfilled needs that restrain millions of people in a cage of anxiety, stress, under-performance and fears.
We also identified the rational and spiritual key for permanently ending psychological dependency and the root-causes of anxiety in a very short time.
Our mission is to offer this awareness and mind training methodology to our community, in order to help them gain a more efficient and joyful existence based on being, instead of trying to be; on choosing, instead of being chosen; on embodying our real identities instead of the ones mirroring external expectations." -Luca Bosurgi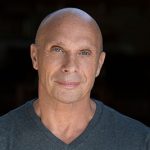 Bosurgi Mind Fitness Method™, Cognitive Guided Meditations™ (CGM), Life Coaching.
Author, visionary, and inspirational speaker, Luca Bosurgi, is a highly experienced life and mind coach, and an insightful spiritual guide. Luca is the discoverer of the syndrome Adult Emotional Dependency (AED), the creator of Bosurgi Mind Fitness Method™ and of the Cognitive Guided Meditations™ (CGM), programs that have helped thousands overcome anxiety and addictions, gain self-esteem, attain their goals, and find happiness. For over three decades, Mr. Bosurgi has guided clients - including accomplished artists, successful professionals, high-level executives, professional athletes, and entrepreneurs - clearing AED and embracing high-performing, anxiety-free lives. Luca is also the founder and CEO of the Mind Fitness Lab Corp. and Mind Fitness Inc.
You can read more about Luca here.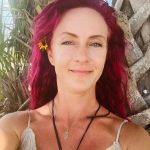 A health and wellness advocate for most of her life, at the age of 16, Angelica was the youngest intern to Dr. Barry Sears, inventor of the famous Zone diet. While in High School Angelica founded the Nutrition Club and introduced "Zone diet" meals into the high school's lunch menu. In the same period, she was awarded with the prestigious Lifetime Health and Fitness award. She graduated from Florida State University in 2009 majoring in Dietetics.
After graduation Angelica deepened her knowledge about dietary supplements working as customers consultant for over 8 years for General Nutrition Centers GNC. Later, Angelica worked seven years at a conference and retreat center in Colorado. Her guests' counselor position, as well as her daily practice with some of the renowned spiritual and naturopathic healers, allowed Angelica to greatly deepen her practical knowledge about nutrition and natural spirit-mind-body healing.
Angelica specializes in assisting her clients with their personal nutritional needs and weight loss programs, combining proper tailor-made dieting programs with natural supplements and several modalities of sprit-mind-body balancing and healing. She is certified in Reiki and Bars Access Consciousness.
Classic Yoga, Vinyasa Flow / Hatha Yoga
ERYT200
B.A Psychology
B.A Public Health
Trauma informed Yoga training
Yin Yoga training
Julie began her yoga journey in 2015 during a difficult period in her life. While searching for a way to cope with anxieties, depression and loss, she discovered the art of self-regulation through a daily yoga practice. She began to experience the healing and transformative nature of yoga connecting to the inner-self - unifying mind, body, and spirit. Her practice is focused on a full-spectrum approach to health and healing, encompassing asana, pranayama, mantra, and mudra.  Her classes provide a space that offers her students the benefits of slowing down the mind and body as a way to radically shift perspective from a state of disarray to a state of grounded awareness.  Julie offers a safe and welcoming environment to ALL LEVELS seeking peace, strength and self-love through an integrative vinyasa flow focusing on connecting to the breath, slowing down the mind, and strengthening the body. With her own renewed perspective, Julie hopes to share the nature of yoga with her students in a challenging, yet peaceful and supportive environment. Strength surrounds us, love guides us and peace fulfills us. Namaste!
Class Descriptions:
Restorative Yoga-a practice for all levels seeking healing, restoration, reconnection with the mind body and spirit. A class designed to incorporate movement, grounding, mantra, breathing exercises and mantra. Class will utilize props and accessible to all levels. Great subtle body experience.
Vinyasa Flow / Hatha Yoga - Level 2 and beginner friendly with modifications and props. A practice designed to get you in the present moment to move, breath, flow and let it all go. Creative, fun designed sequences to encourage a strong, well balanced and centered practice.
Musician, composer, director, performer and energy healing enthusiast, Nancy has dedicated her life, since the age of eight, to discover, experience and create music including sound vibrations able to encourage the innate healing of one's body, mind and spirit. Her quest to assist others in experiencing a higher and more divine/sacred self, has brought her to include sacred and inspirationally healing instruments. Nancy is now offering her powerful sound/vibrational integration methods through sound bath meditations and workshops.